Pyxo was born out of a mission...
to make the planet cleaner !
During a lunchtime run, Benjamin was struck by the scale of the waste generated daily by the fast-food industry. Motivated by the desire to find a sustainable solution to replace the disposable packaging used in takeaways, he decided to take action.   This is how Benjamin and François, who had met while studying at Centrale Paris, decided to put their skills at the service of environmental issues. In 2018, the Pyxo adventure began.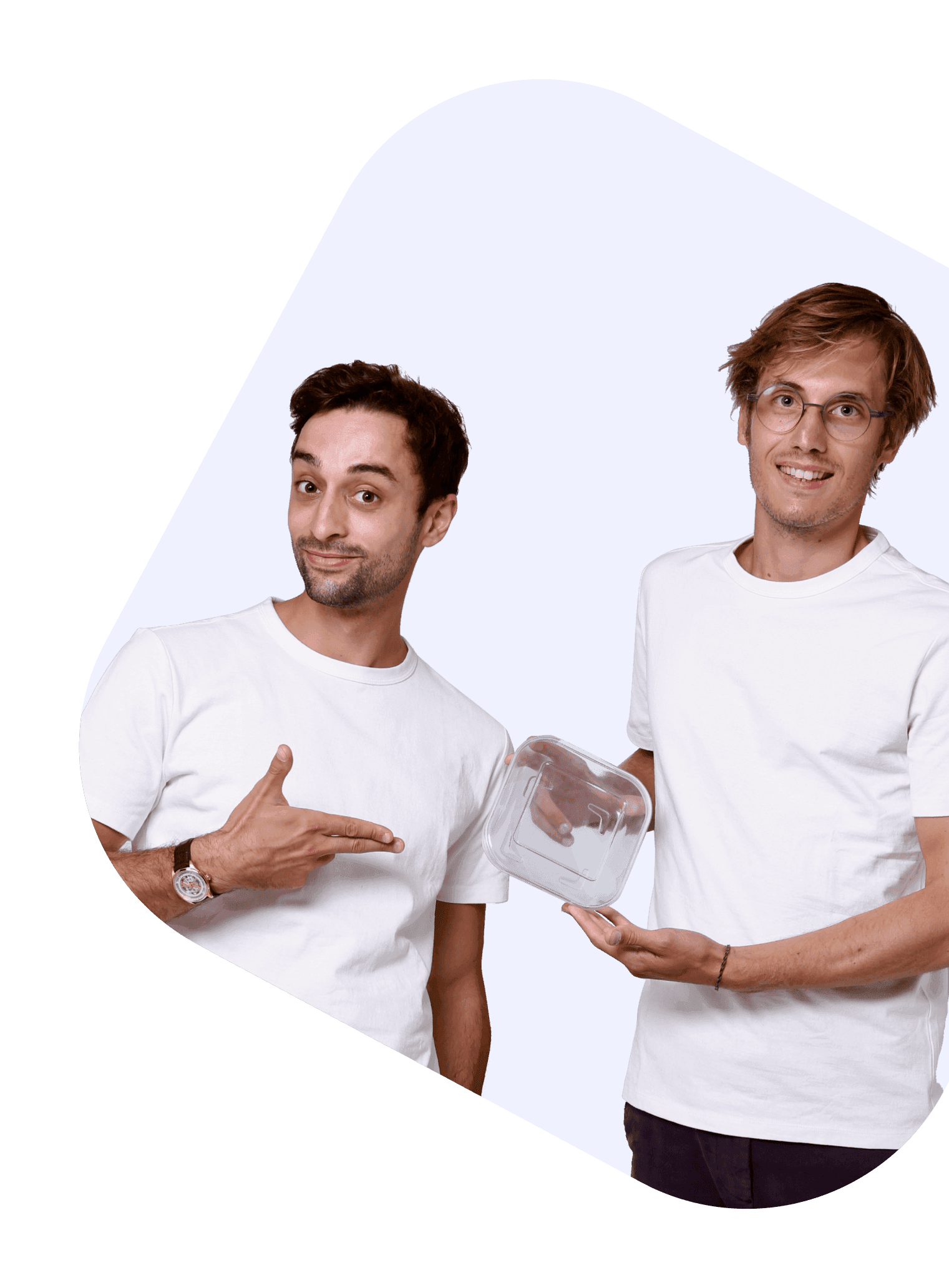 Because we want to change consumption
for a sustainable future.
Joining Pyxo means embracing this not-so-crazy desire to clean up what exists and stop feeding the infernal loop of waste.  
A team of experts
committed to reuse
The Pyxo team is made up of experts committed to reducing waste and promoting the circular economy. Together, we master the in-depth expertise of reuse and work with determination to develop innovative solutions. Our multi-disciplinary approach and commitment to a more sustainable future enable us to create a positive impact by helping businesses adopt responsible practices.
Contact us